Carla Waldron, a daughter, sister, friend and personal trainer you dream of having and knowing. I'm personally inspired by Carla's passions for fitness and the love and dedication to her family, friendships and of course, Brad Pitt. I had to throw that in there! Let's meet Carla! -Jessica Lea Nolette (blog creator)
How has living an active and healthy lifestyle affected your relationships with family, friends, and community?
Living an active lifestyle has inspired many relationships and has helped them thrive. Those around me know that health is important, but I preach having a balance (sure, let's go get a burger but be prepared to walk home afterward). I also come from a very active family, so my closest relationships maintain a lifestyle much like my own. And because health is as much mental as it is physical, I make sure to keep good people around me who improve my mood. For me, it just doesn't make sense to hang out with energy drainers. Life is too short, so I'm going to live it as best as I can and share it with only the best.
What is your fitness philosophy?
I'm not fancy when it comes to this. I believe you must make it a lifestyle. If something is important to you, you'll make the time for it. Trust me, this is important. There's no better time to start than right now.
What kind of clients do you train?
I'll train anyone who wants to be better and get stronger, but who is ready to commit to those goals. That's really all I ask of people. The clients I have now are incredible – they inspire me to be better. They're a solid mix of individuals who have different levels of fitness, who have different careers, who come from different cultures, and who have different goals. What unites them are their goals of getting stronger, giving maximum effort at every session and improving every day through the power of fitness.
Where do you train?
I train out of a private studio, Philly Phitness. It's located in the Rittenhouse area of Philadelphia, PA.
Do you have a mentor or someone you look up to?
Anyone who has a chance to talk to me knows how much I adore my family. I'm the youngest so I have older siblings and a great set of parents to look up to, and I could name about 1,000 other role models! But I've been so fortunate to have my best friend, Perry O'Hearn, as my mentor in this industry. Perry has a unique way of pushing me, and he knows how to motivate me to be better with business and inspired with learning through all aspects of my life.
"Thanks to you and dad (plus siblings) for raising me to be the best person I can be!" -Carla Waldron
Trainers and clients are not always a good fit. What advice would you give someone trying to find the best trainer that matches their goals?
I believe a trainer should always adjust to the client's goals, but it takes work on both sides of the equation for the trainer and the client to stay committed to the end. In my experience, the most important part is the bond formed between the client and trainer, it allows for trust and honesty and elevates the experience and likelihood for success.
What is your favorite and least favorite exercise?
My favorite exercise is the Turkish Get Up, and my least favorite exercise is a burpee*. (*I don't do them, so I don't make my clients do them. It's a sacred rule.)
How important is having a daily routine and setting goals?
We all have a daily routine, but we don't always have goals. Complacency is more common than we think, and that is no way to live. You deserve better, we all deserve better. So, once you figure out the goal you're striving for, your daily routine will have to adjust. It's that simple and not that simple all at the same time. But if it's important to you, you'll find a way to make it happen. If it's not important, you'll make an excuse and nothing will change.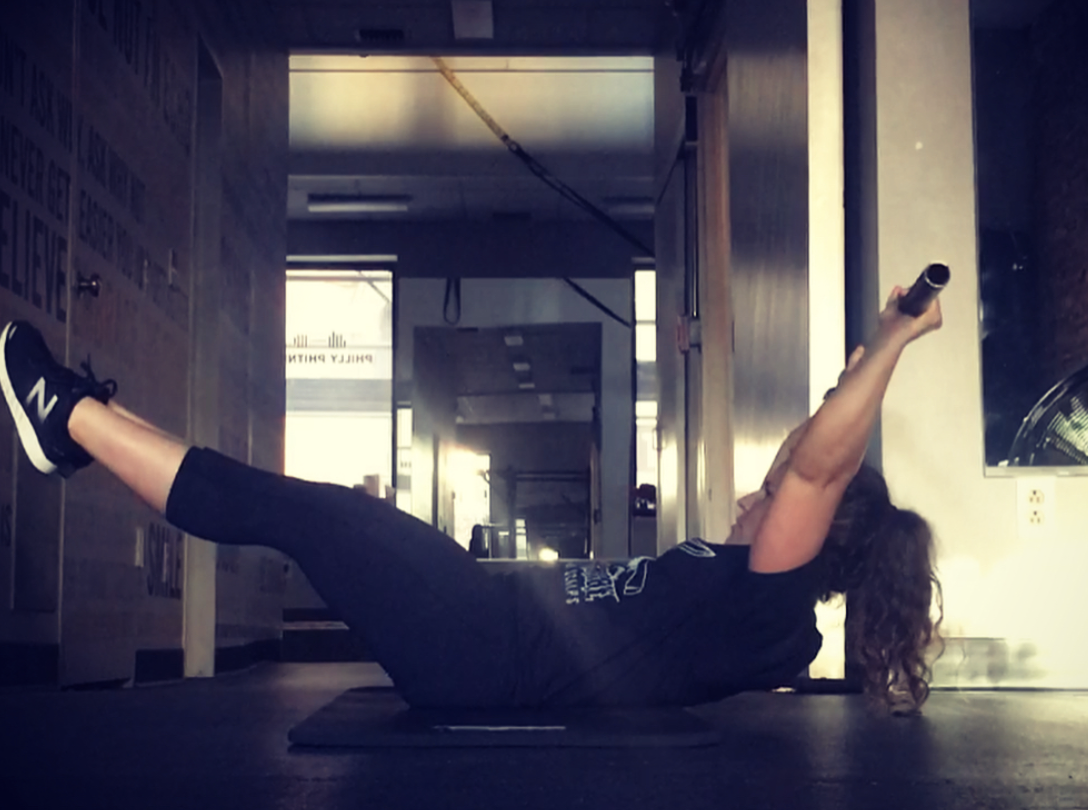 If you could have a training session with anyone in the world, who would it be with and why?
Jane Fonda, the Queen of Fitness. I'm sure I would learn so much from her!
I'd like to share one message with the world on your behalf, what should I share?
Never miss the opportunity to help another person.
What is your favorite inspirational/motivational quote?
"Life begins at the end of your comfort zone." – Neal Donald Walsch
What Superhero power do you identify with?
Without a doubt, Wonder Woman.
In one word describe yourself:
Resilient.
DID YOU LIKE THIS BLOG? BECOME A PART OF OUR MINDFUL, GOAL-SETTING COMMUNITY.
Would you like to suggest someone for our Blog?